Pure Blonde
ULTRA LIFT
Charcoal Lightening Powder
KEY BENEFITS
Up to 7 levels of lift
Natural Built-in Bond Builder
Reduce Toxins with Activated Charcoal Powder
Enhanced with Low Ammonia
Ultimate Antioxidant Protection

On and off scalp
Find Distributor
Share
Mix 1 part Ultra Lift Power to 2 Parts Enzyme Cream Activator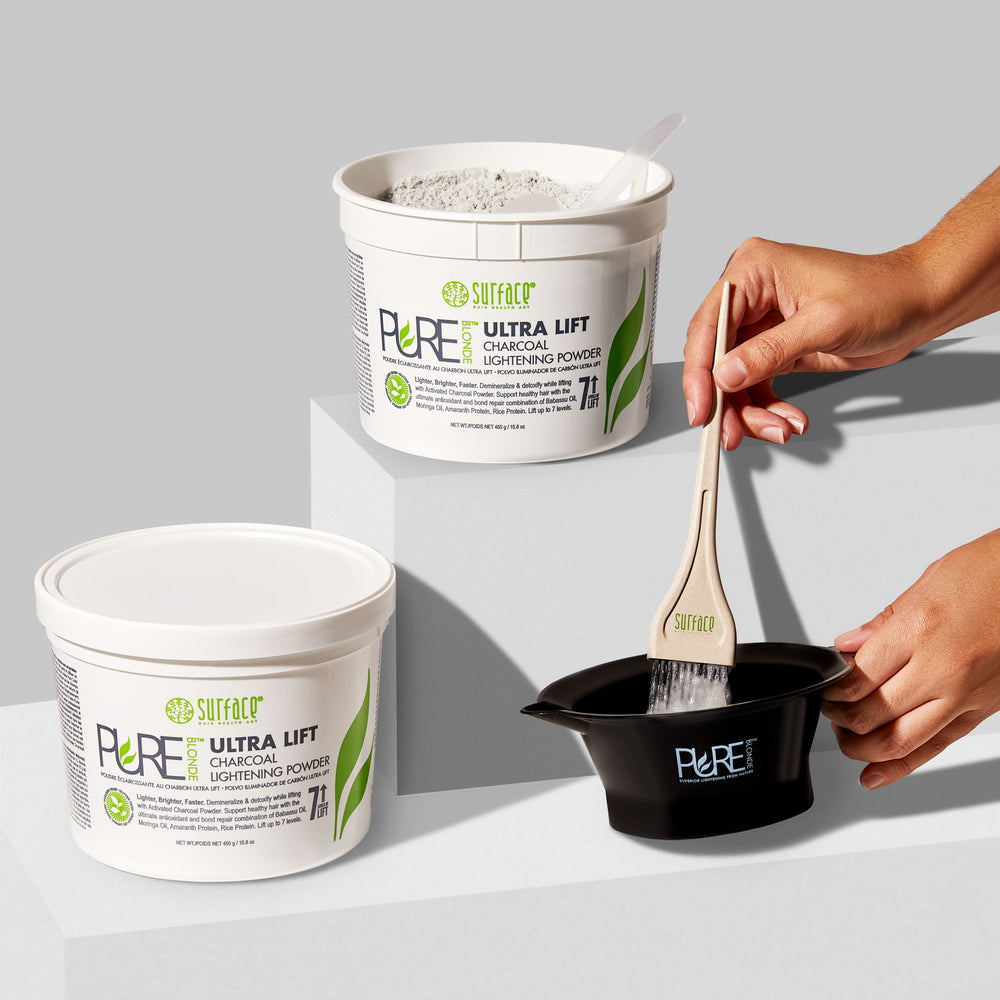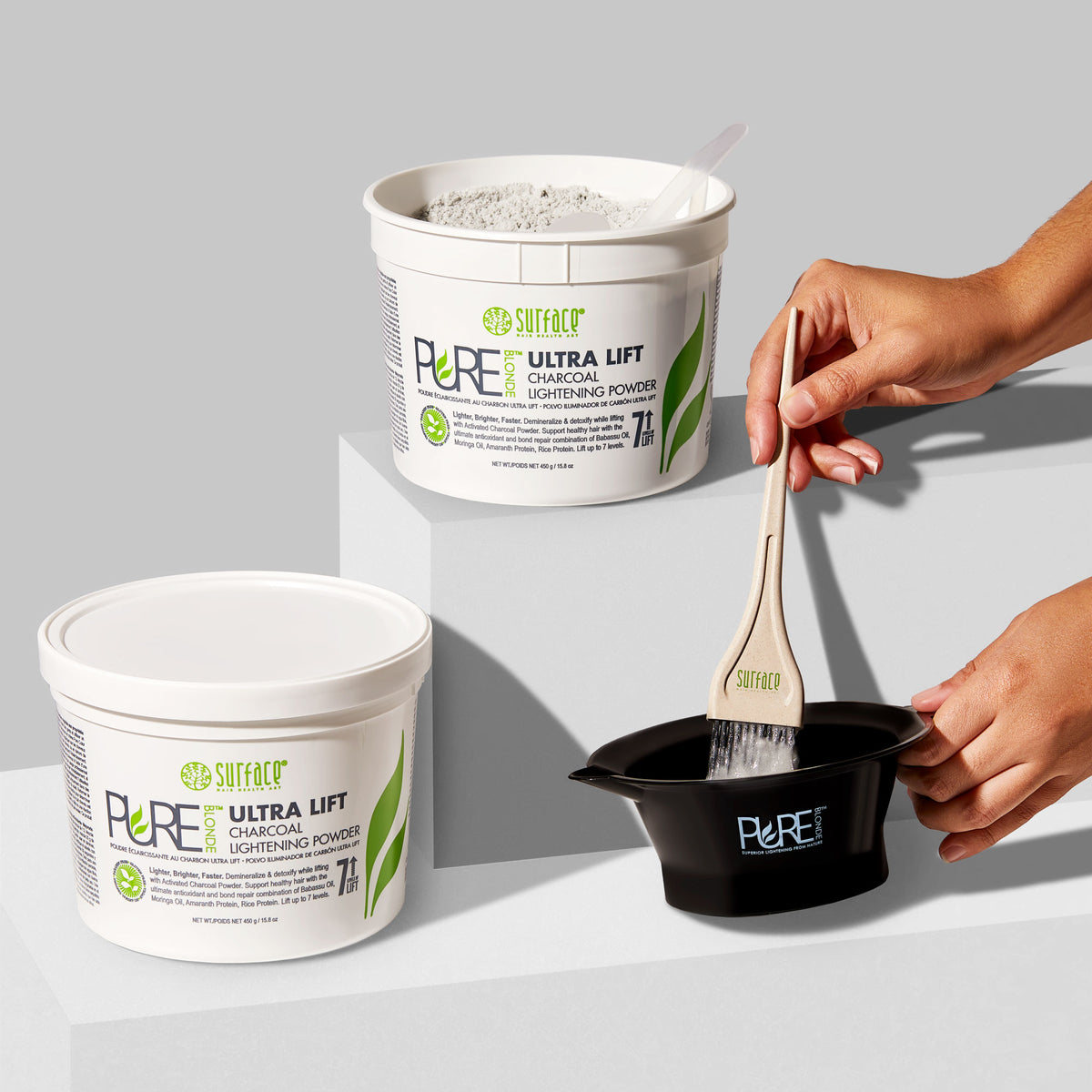 pure blonde
ultra lift

charcoal lightening powder

Pure Blonde Ultra Lift powder with built-in bond repair supports healthy hair with the ultimate antioxidant combination of Amaranth Protein, Babassu and Moringa Oil. Pure Blonde Ultra Lift is a low ammonia formula with activated charcoal that binds toxins to itself clearing free radicals and unwanted minerals from the hair while controlling underlying pigments for a lighter and healthier blonde.
Control Underlying Pigments and Reduce Toxins

Lift hair up to 7 levels, lighter, brighter, faster, while controlling underlying pigments and reducing toxins. Traditional lighteners leave toxins and harsh chemicals behind in the hair, causing further damage and dulling of the hair. Pure Blonde Ultra Lift uses Activated Charcoal Powder to reduce toxins for a healthier blonde.