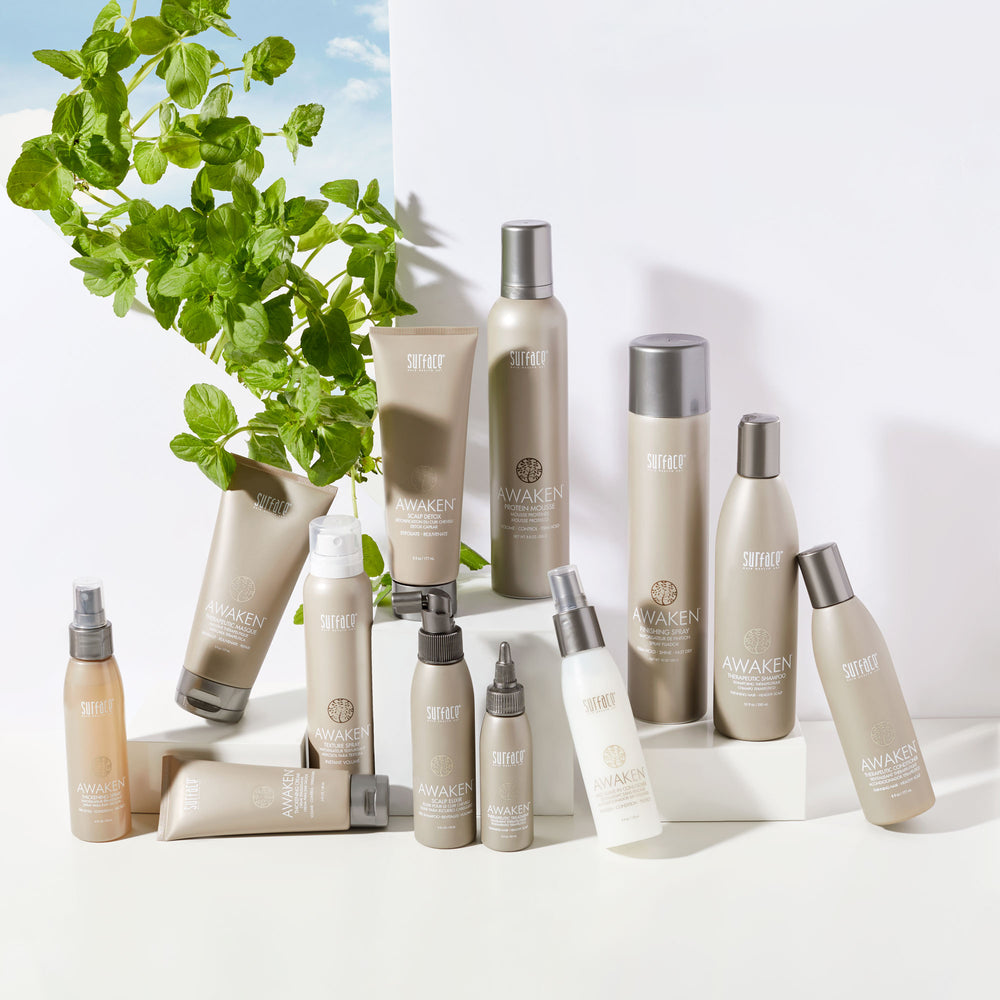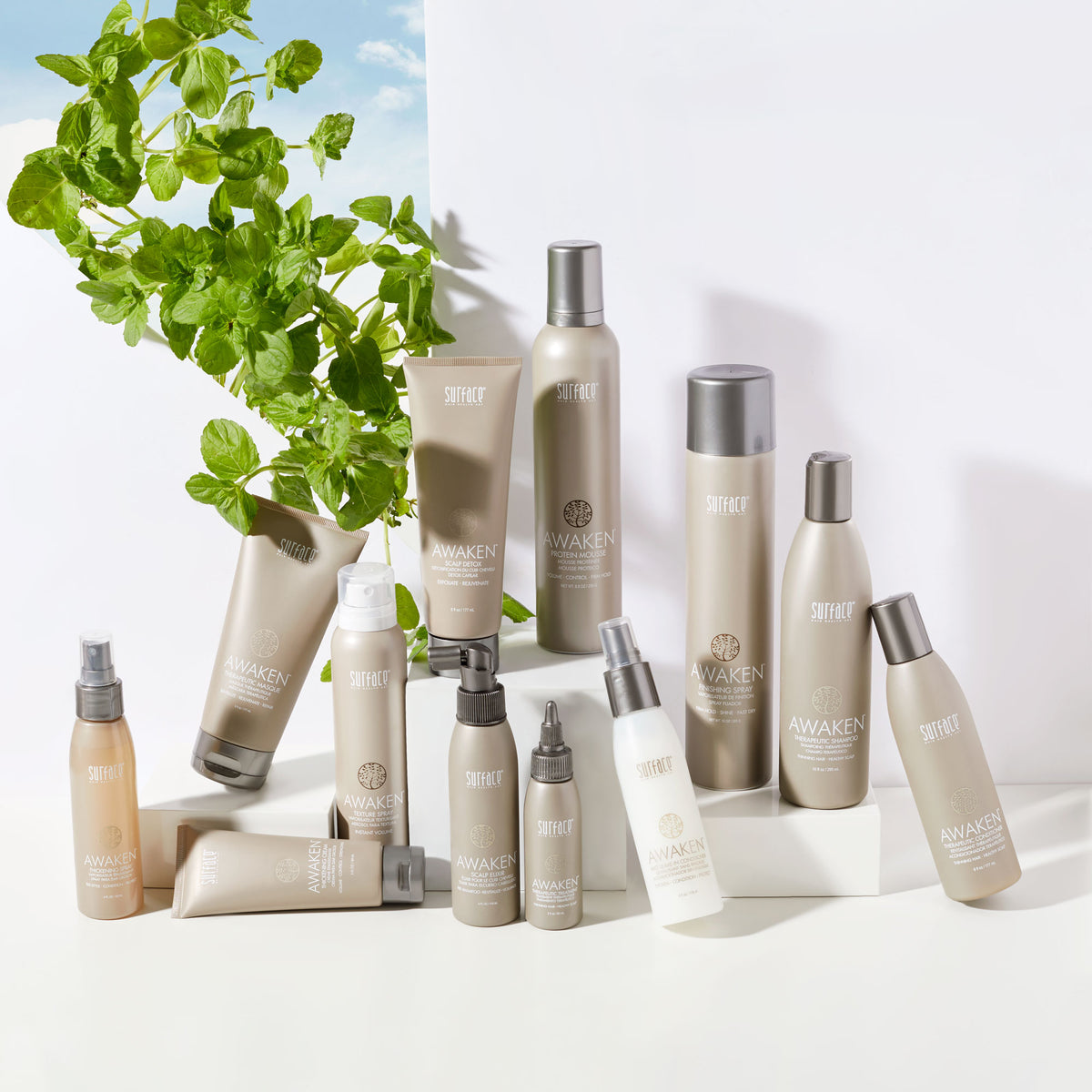 awaken therapeutic

A healthy scalp produces healthy hair. Awaken Therapeutic products are a clear and simple solution to revive the scalp and hair.

Botanical extracts nourish and encourage growth while helping to reduce and deactivate DHT, the leading cause of hair loss. Saw Palmetto and Lysine work to support a healthier scalp, and the Color Vita-Complex protects your color during and after styling.

Visibly thicken the appearance of hair and add lasting hold during styling with flexible Amaranth Protein that helps strengthen fine hair.
Help treat thinning hair, alopecia, postpartum hair loss, stress-induced hair loss, seasonal rapid loss, dandruff, psoriasis, itchy scalp, and oily scalp with the Awaken Therapeutic collection.
We have combined innovative technology and organic botanicals to create formulas that support a healthier scalp with faster-growing, visibly thicker hair.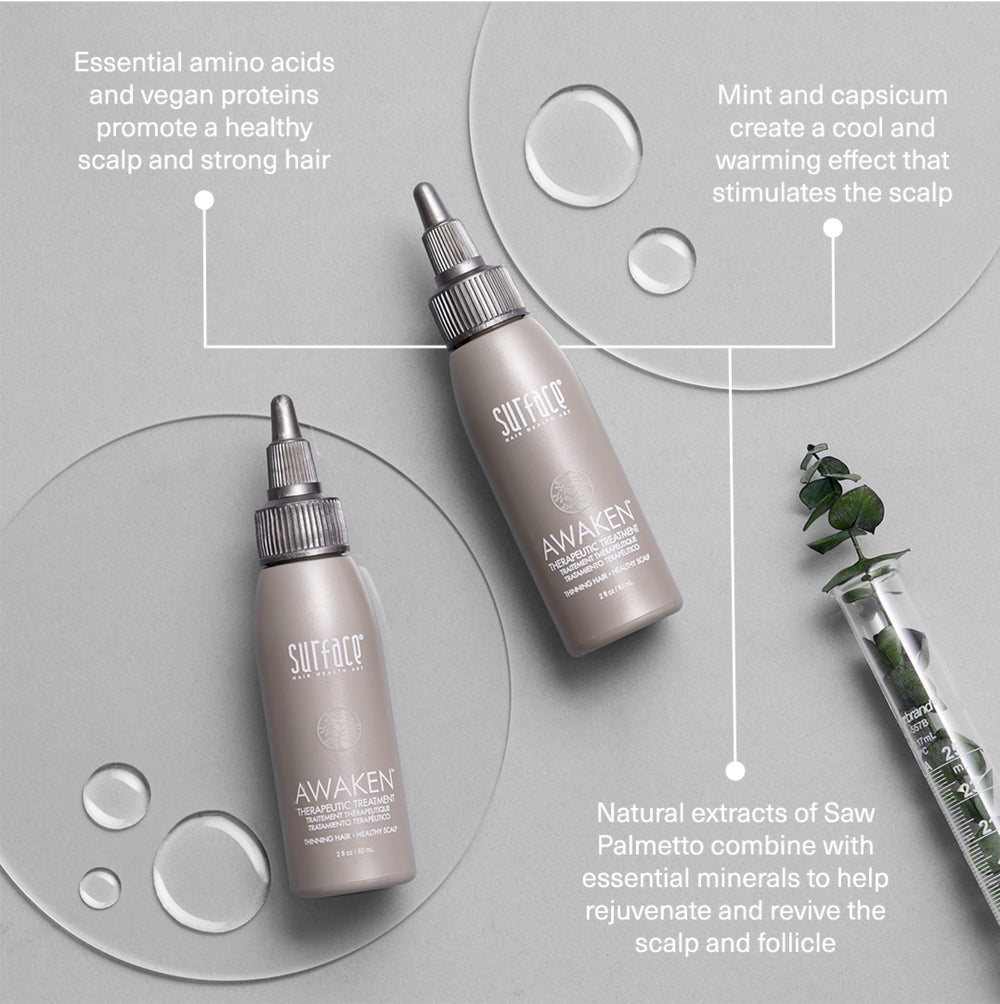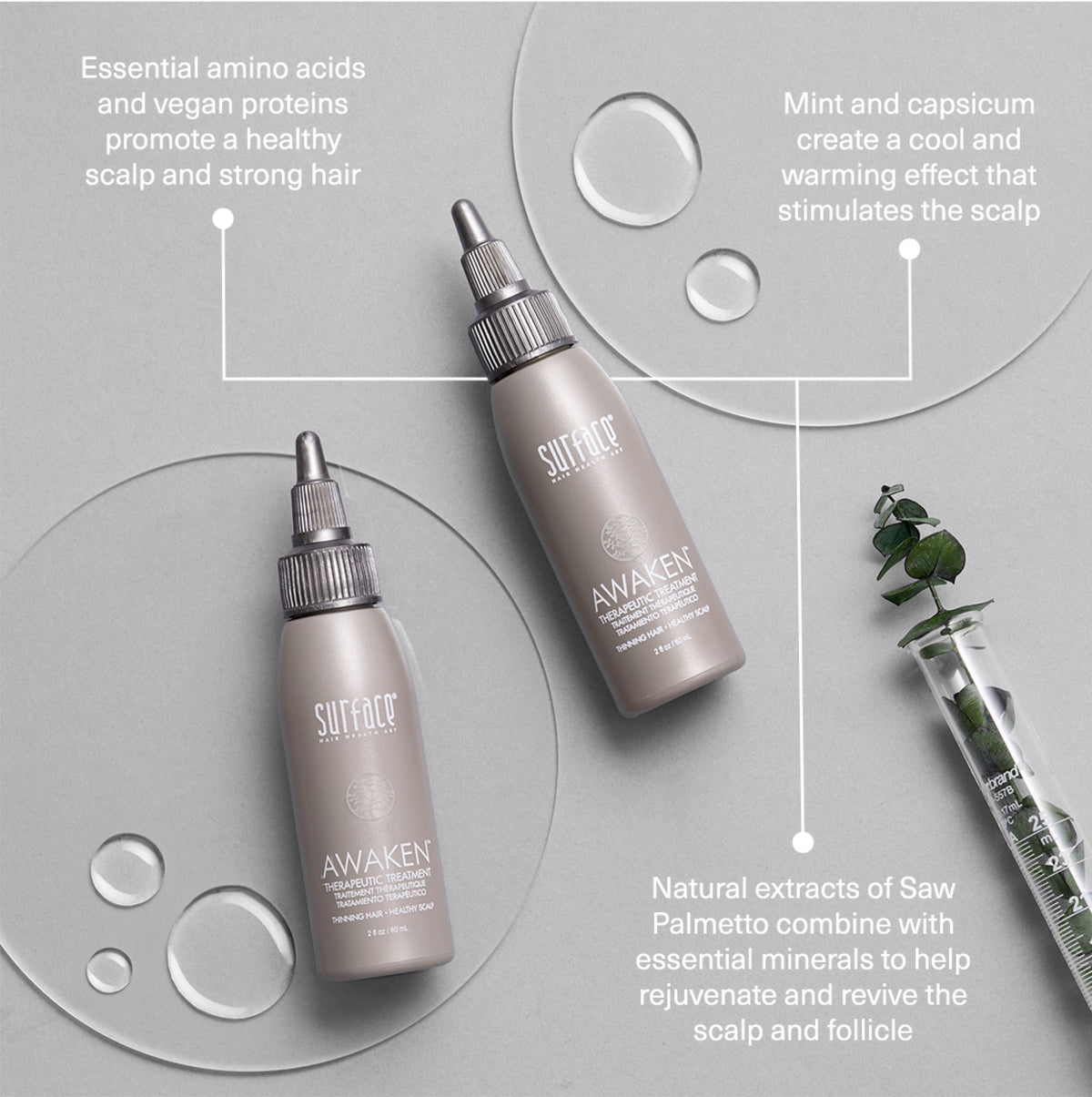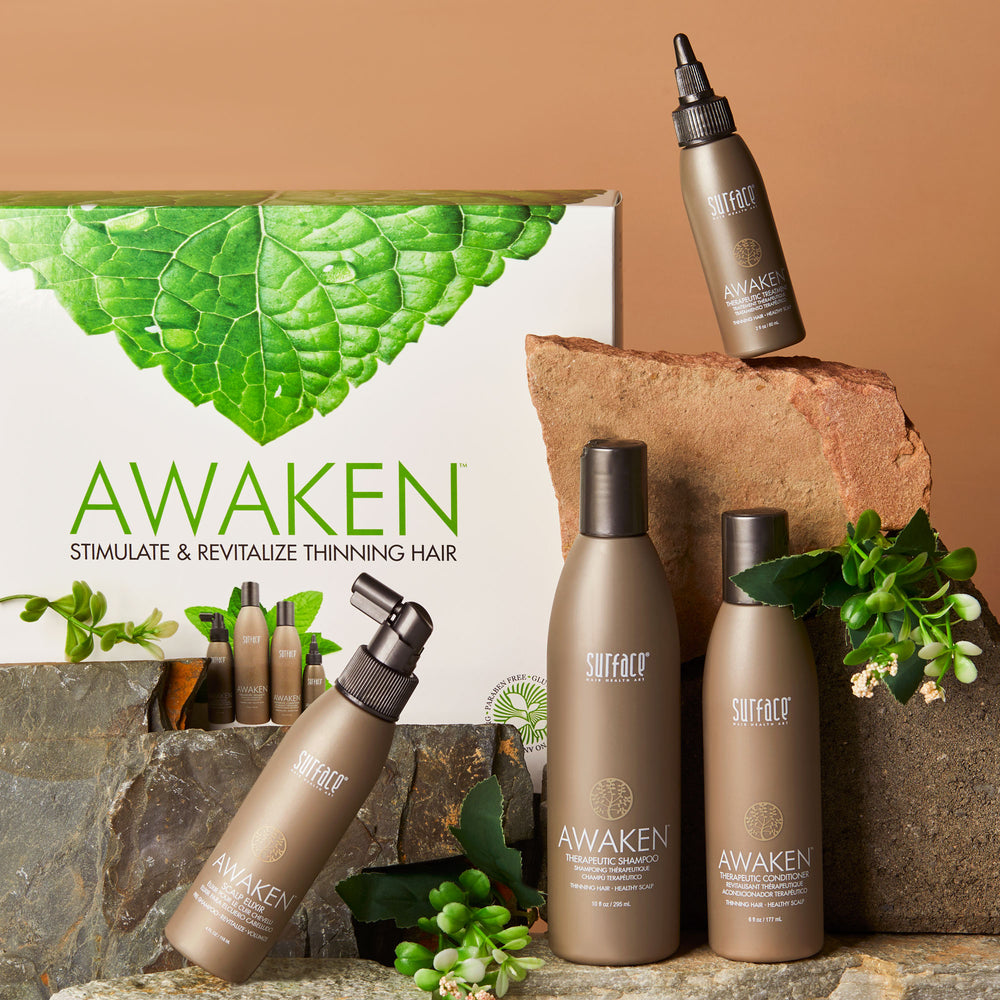 awaken therapeutic advanced treatment system

With our 4-step cleansing routine for fine hair, discover revitalizing formulas formulated to help stimulate the scalp and deliver essential nutrients that promote stronger hair.
FOR A HEALTHY SCALP & HAIR
CLEANSE & CONDITION

Gently cleanse and revitalize the scalp and hair with Capsicum and Menthol, stimulating the scalp to deliver vital nutrients.

REVITALIZE & REJUVINATE

Aid the scalp's ability to produce robust, fuller hair by maximizing cellular rejuvenation, reducing DHT for a healthy scalp & hair.

STRENGTHEN

Thicken, condition, strengthen and protect fine hair with nature's flexible Amaranth Protein, The Color Vita Complex of Vitamin C, E and Ceramide NP.

STYLE

Botanicals wrap the hair shaft to visually thicken the diameter of hair for fuller looking hair. Awaken Styling is formulated naturally to give hair beautiful volume and hold.
Botanical Science
Awaken stimulates cellular generation for a healthy scalp
Gluten free proteins from Amaranth and Keravis combine with an Amino Acid Complex to strengthen new hair as it emerges.


works to reduce dht & strengthen new growth
Botanical extracts led by Saw Palmetto encourage and invigorate hair growth, while helping to reduce DHT. A Biotin and mineral blend promotes a healthy scalp and cellular rejuvenation.


grow hair longer, stronger & faster
Mint and Capsicum stimulate the scalp, aiding in the delivery of vital nutrients.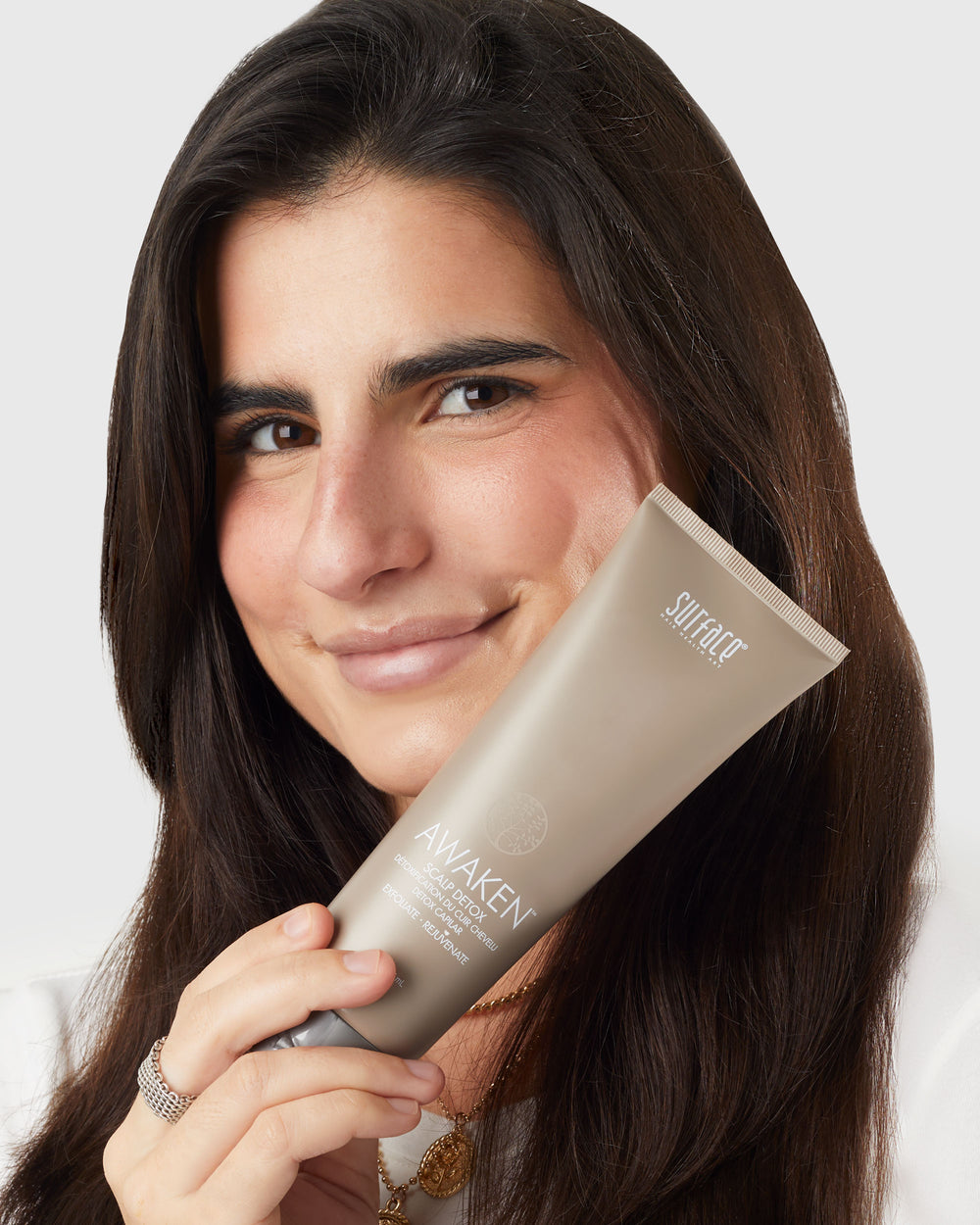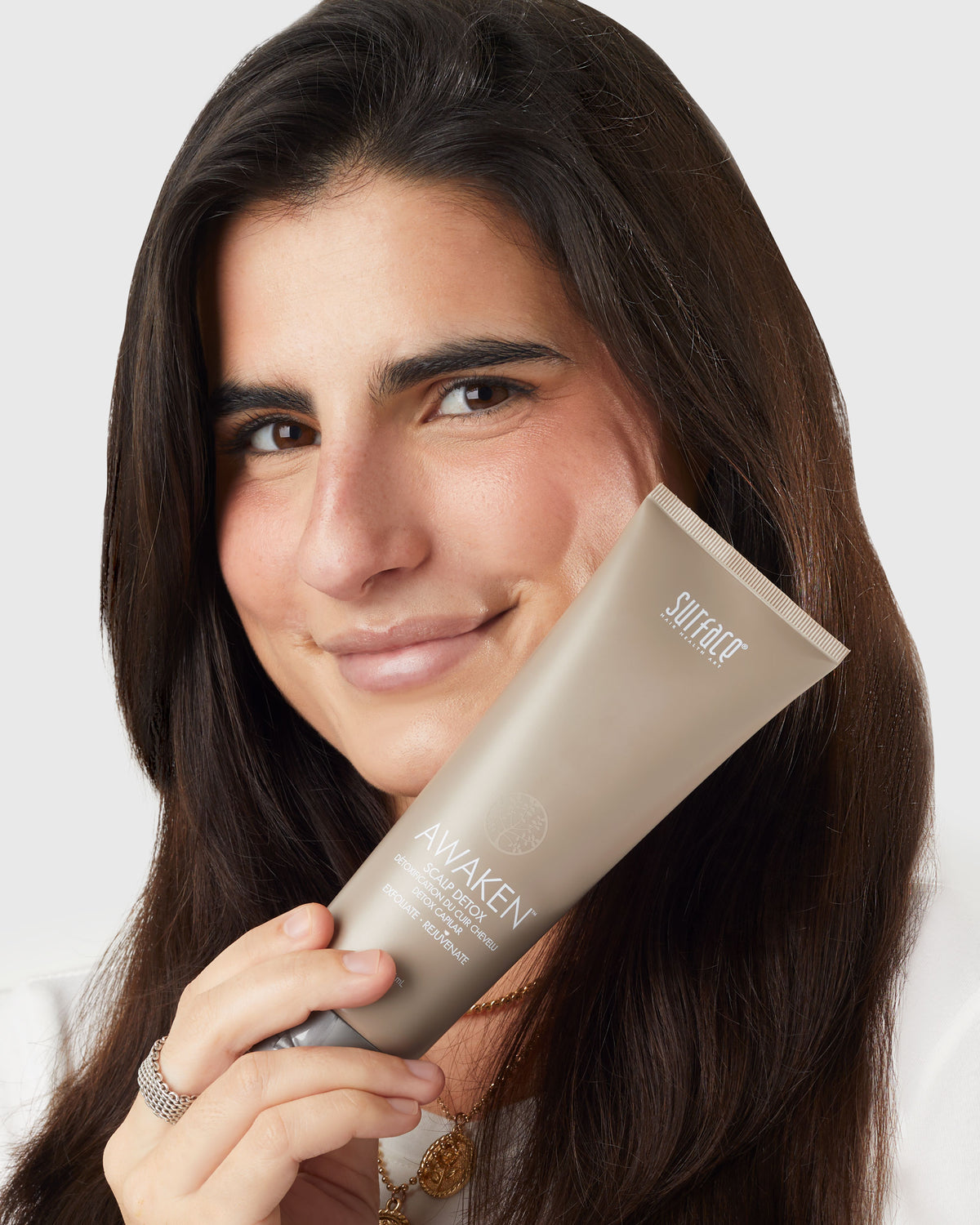 Key ingredients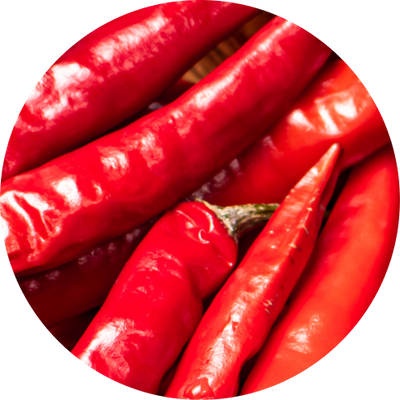 Capsicum
Stimulates and maximizes delivery of nutrients to the scalp to promote faster-growing hair.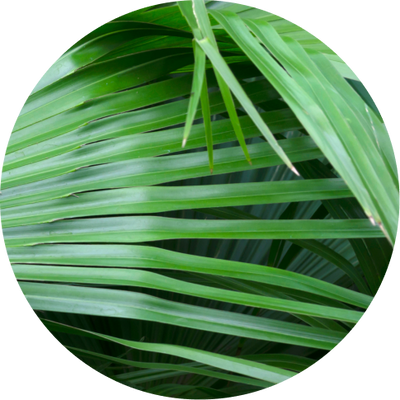 SAW PALMETTO
Nourishes the scalp and encourages hair growth while reducing DHT.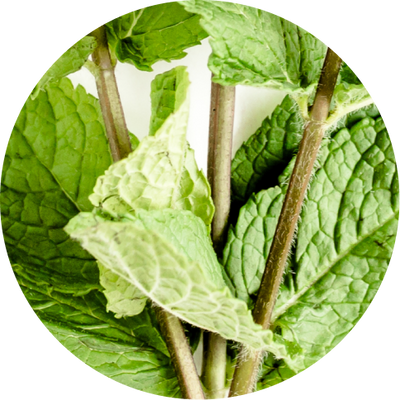 PEPPERMINT
Stimulates and revives the scalp, aiding in the delivery of vital nutrients.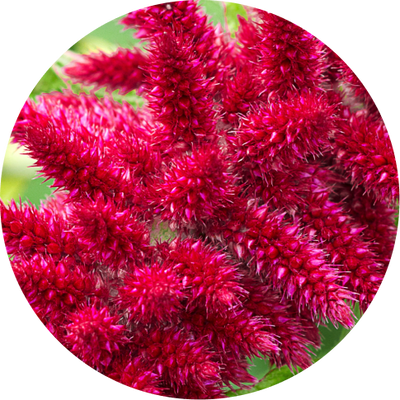 amaranth protein
Flexible gluten free protein adds strength, protection and rebuilds damaged, and fragile hair.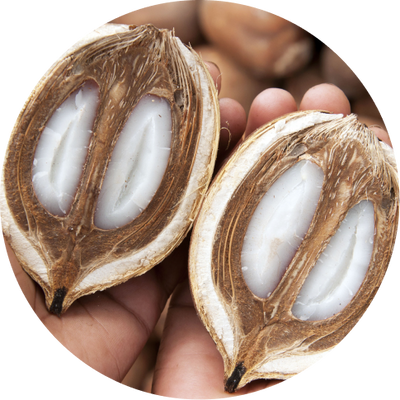 babassu oil
From Brazil, this healing oil is known as the tree of life, which delivers vital nutrients and regulates oil production.